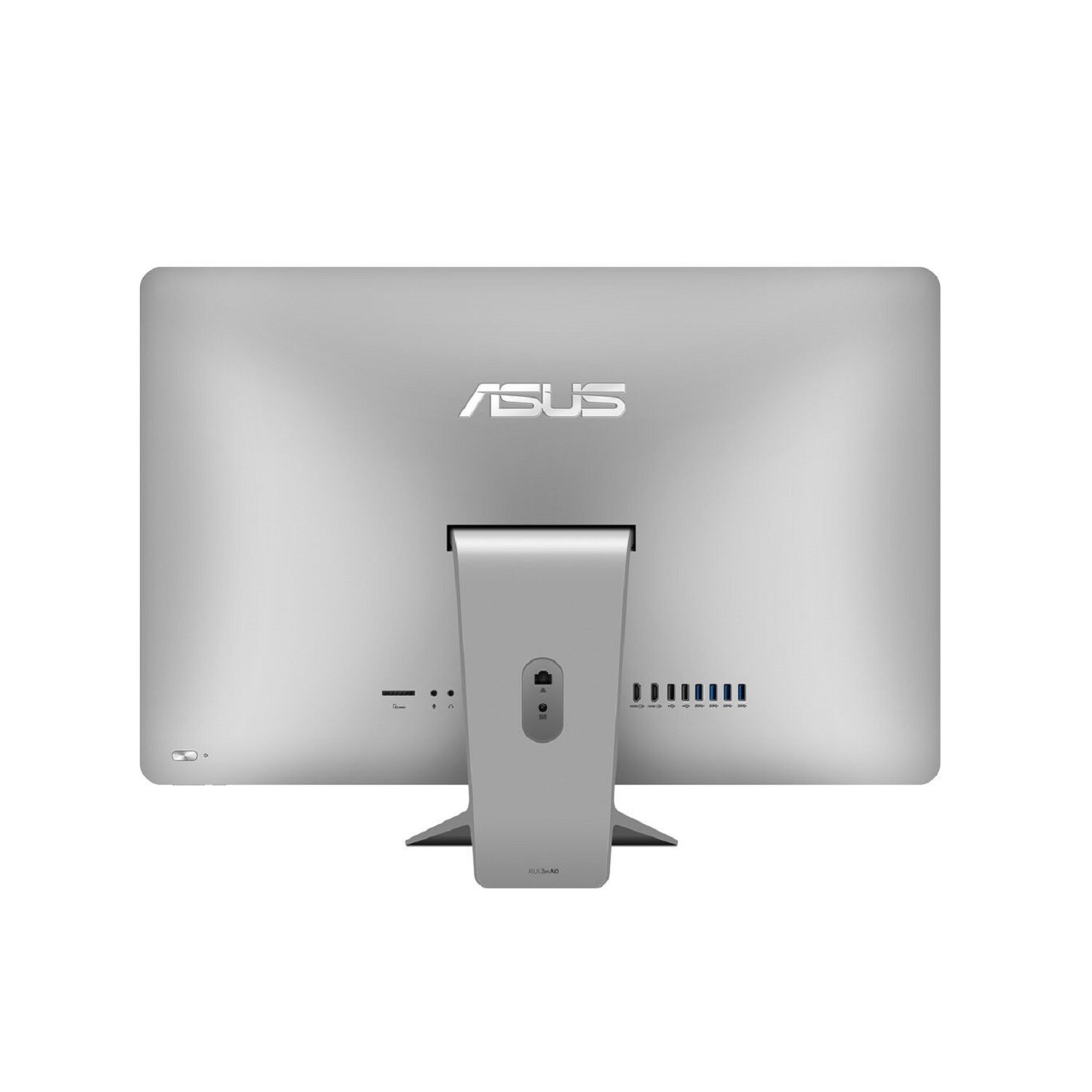 Our budget pick is the ASUS ZEN AIO, its AIO is one of the best AIO under $1000, it usually costs around $700, with many and great features.
This suggestion has 128GB SSD, 1TB HDD, Intel Core i5 2.5GHz ( 2 Core, 4 Threads), 8 GB RAM DDR4, 2x USB 2.0, 4x USB 3.1 Gen 1, Intel HD Graphics 620, Windows 10 Home 64 Bit, and more
The computer is extremely sleek and lightweight and super fast, SSD is very important to make a computer super fast and it makes huge difference in responsiveness unlike the other computers with HDD, and our pick Asus Zen Aio is very reactive, it is very easy and fast to set up and use, with high quality display.
Our suggestion feels sturdy and solid, the appearance of the computer is very nice, with attractive design, the screen is crystal clear and it is very fast also, we liked the touchscreen, it is amazing, and how fast the processor is.
Sure it is not as powerful as all-in-one computer with high prices more than 1000$, but it is powerful and fast enough for many uses, web browsing, we tried to research with lots of open browsers at the same time, video chat, working, writing, doing some light photo editing, and even gaming, so if you are looking for a budget all in one computer with high quality and great features, go with the ASUS Zen Aio.
Overall it is better than you can expect.